At League of Education Voters, we recognize all of the hard work that you do toward improving public education across Washington state.
We are pleased to announce our Education Advocate of the Month for June: Xochilt Lopez. Read about her advocacy for children in her community.
By Ruvine Jiménez, Community Organizer, Pasco Field Office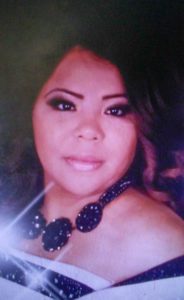 We are all fortunate to know Xochilt. While she is working on her own success as a student at Yakima Valley Community College, she is also ensuring that others around her focus on their success. Xochilt is a parent ambassador for the Early Childhood Education Assistance Program (ECEAP), as well.
Xochilt first became introduced to League of Education Voters when she was president of the board at her children's school in Yakima. Earlier this year, she went to Olympia to support ECEAP and the Early Start Act, and needed some extra help for her children. She met Julia Warth, our Assistant Director of Policy and Government Relations, who connected Xochilt with me, the League of Education Voters Community Organizer in the Tri-Cities region.
Upon meeting Xochilt, I discovered a mom who was not only concerned for her children but also for the community's children as well. It was right after the school tragedy in Parkland, Florida. Xochilt recognized that if we do not tend to our children, the children who suffer in silence, they either hurt themselves or they lash out at their community. Read More