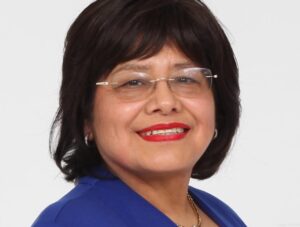 Washington Game Changers with Lauri Hennessey features leaders who give back to our community, drive innovative solutions, and inspire others in making our state more equitable and just. This podcast is a one-on-one conversation with these powerful leaders in a time when we need to hear about more good in the world.
In this episode, Lauri talks to Estela Ortega, the longtime Executive Director of El Centro de la Raza, a backbone of the community in Seattle. Estela talks about how she has stayed centered during the pandemic, how her organization has fared during this time and about her late husband Roberto Maestas, and their early work in creating El Centro. She also talks about the disproportionate impacts of COVID-19 on students of color.
El Centro de la Raza is located in the old Beacon Hill School in Seattle, creating a gathering place for Beloved Community. Read more about El Centro's historic journey.
Listen:
Listen on Spotify, Apple Podcasts, or Spreaker.
Watch: