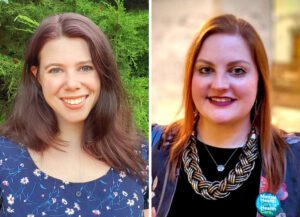 Washington Game Changers with Lauri Hennessey features leaders who give back to our community, drive innovative solutions, and inspire others in making our state more equitable and just. This podcast is a one-on-one conversation with these powerful leaders in a time when we need to hear about more good in the world.
In this episode, League of Education Voters CEO Lauri Hennessey talks with Sage Walund and Lauren Seaton from the Washington state chapter of NAMI, the National Alliance on Mental Illness. Sage and Lauren cover everything from the stigma around mental illness to how youth are faring during the pandemic, as well as the disproportionate impact of COVID-19 on youth.
Listen:
Listen on Spotify, Apple Podcasts, or Spreaker.
Watch:
Watch the League of Education Voters 2021 Virtual Event on COVID's Disproportionate Impact on Youth Now and Tomorrow
Read NAMI's Ending The Silence materials, Part 1 and Part 2 Read More