Representatives from League of Education Voters (LEV) and community-based organizations recently traveled to Baltimore, Maryland, to learn more about the discipline reforms that have been implemented by Baltimore City Public Schools with great success. This is the sixth in the series, Lessons from Baltimore: Transforming School Discipline.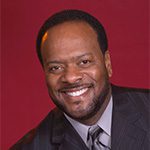 By Reggie Witherspoon, Reverend, Mount Calvary Christian Church
Mount Calvary Christian Church has been working for years with members of our community who have been to prison, and we've been aware of the "school-to-prison pipeline" for some time. Working with the League of Education Voters (LEV) has allowed us to begin working with members of our community sooner—during the "school" portion of the aforementioned "pipeline"—with the goal of preventing the "prison" part of it altogether.
At Mount Calvary, we believe that education plays a major role in nurturing a strong community. Education is power, and it's what liberates us. Without education, poverty always leads to crime. One of the things we're doing through our youth ministry is developing relationships with Meany Middle School, Franklin High School, and Garfield High School so that we can implement mentorship and tutoring programs to help students study and prepare for college.
I ultimately decided to join LEV on their listening tour of Baltimore schools because of the plight of our community members—particularly that of African American males. I wanted to see what was going on in Baltimore and what had been implemented successfully that we could bring home. Read More