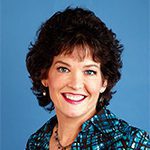 We hope you will join the League of Education Voters at our annual breakfast on March 11 at the Seattle Sheraton to learn how, through high-quality early learning, we not only change the beginning of the story, we change the WHOLE story.
Emmy award-winning broadcast journalist Meeghan Black will host our event and Washington First Lady Trudi Inslee will moderate a panel of early learning advocates and experts.
Panelists include: Seattle City Council President Tim Burgess, Seattle Children's Hospital pediatrician Dr. Michelle Terry, South Shore PK–8 Principal Keisha Scarlett, and Trilogy International Partners Chair John Stanton.
Trudi Inslee, First Lady of Washington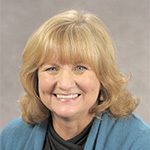 Trudi Inslee was born and raised in Washington state. She graduated from Ingraham High School in Seattle, where she and Jay met. She attended Washington State University and studied political science and sociology.
Jay and Trudi were married in 1972. In 1976, Jay and Trudi moved to Selah in Eastern Washington, just across the river from Yakima. Jay and Trudi raised their three sons in an old farmhouse and grew alfalfa on four acres surrounded by apple orchards. They became involved in a campaign to build a new high school, and it was there that Jay and Trudi got their start in public service. Jay and Trudi moved back to Western Washington in 1995 and have resided in Kitsap County ever since.
Over the years, Trudi has enjoyed volunteering in her sons' schools and with local nonprofits that focus on the needs of women and children, including NARAL Pro-Choice Washington, CASA (Court Appointed Special Advocates), Planned Parenthood, and Mothers Against Violence in America. Trudi continues to support social service programs and organizations that provide services for women and children who are victims of sexual assault, homelessness, and hunger while also supporting early learning programs and healthcare for all.
Tim Burgess, Seattle City Council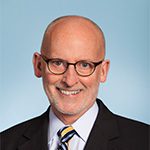 Seattle City Council President Tim Burgess has served on the City Council since 2007. After previous terms of service leading the Council's Public Safety and Education Committee and its Budget Committee, Tim now chairs the Council's Education and Governance Committee, which is focusing on realizing the goal of voluntary, high-quality, affordable preschool for all of Seattle's children. The Committee also oversees intergovernmental relations, City personnel policies, and any legislative matters relating to ethics and elections. In addition, Tim co-chairs the Families and Education Levy Oversight Committee.
A Seattle native, Tim has been involved in local community and government matters for the past 45 years. He brings a diversity of experience to the City Council, having worked as a journalist, Seattle police officer and detective, global anti-poverty worker, and small business owner. He chaired his neighborhood community council and served for 12 years on Seattle's Ethics and Elections Commission.
Tim grew up on Capitol Hill and attended Lincoln High School and the University of Washington. He and his wife of 34 years, Joleen, and their three daughters all are graduates of Seattle Public Schools. Tim and Joleen are residents of the Queen Anne neighborhood.
Keisha Scarlett, South Shore PK–8 Principal
Keisha Scarlett is Principal of South Shore PK–8, the only fully integrated pre-kindergarten–8 public school in southeast Seattle. The student population is 50 percent black, 29 percent Asian/Pacific Islander, 13 percent white, and 8 percent Hispanic. More than half of all students (56 percent) receive free or reduced-price lunches.
Under Keisha's leadership, the teachers and staff at South Shore address each student's learning strengths and challenges by engaging families and fostering social and emotional development along with academics.
Supported by a unique partnership with the League of Education Voters Foundation, South Shore is part of a national pre-K–3rd grade movement of schools, districts, educators, and universities seeking to improve how children from ages 3 to 8 learn and develop in schools.
Published in 2013, an ECONorthwest study found that students who enrolled at South Shore in pre-K significantly outperformed demographically similar students attending other Seattle Public Schools in math and moderately outperformed them in reading.
Prior to becoming a school administrator, Keisha was a mentor for Seattle School's novice secondary mathematics and science teachers and a middle school mathematics coach. She received her master's degree in education from Heritage University and her administration credentials from University of Washington. She is the mother of three Seattle Public School students.
John Stanton, Trilogy International Partners Chair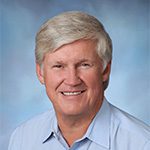 John Stanton is a founding member of Trilogy Partnership. John is a wireless industry pioneer, co-founding three top 10 wireless operators in the United States in the last 25 years. His involvement in the wireless industry began in 1982 when John helped found McCaw Cellular Communications.
Beginning in 1989, John and his partners formed a number of private entities that in 1994 were combined to form Western Wireless Corporation, where he served as Chairman and Chief Executive Officer until 2005. In addition to the company's US operations, Western Wireless also operated wireless networks in eleven foreign countries in Europe, Africa, and South America. Western Wireless was the nation's seventh largest independent wireless operator when it was acquired by Alltel Corporation in August 2005.
In 2006, John and several colleagues formed Trilogy Partnership, a private equity fund that invests in exciting, early stage growth opportunities in the wireless ecosystem, and Trilogy International Partners, a wireless operator in Central and South America and New Zealand.
John served as Chairman of national wireless associations three times. He was also a board member and chairman of Clearwire Corporation from 2008 to 2013. He presently serves as a board member of Columbia Sportswear and a Trustee of Whitman College. A Seattle native, John graduated from Whitman College with a BA in Political Science. He received his MBA from Harvard Business School.
Dr. Michelle Terry, Seattle Children's Hospital pediatrician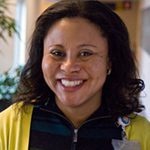 Dr. Michelle Terry earned her bachelor's degree from Stanford University and her MD from Baylor College of Medicine. She completed her residency in pediatrics at Seattle Children's and the University of Washington where she continues to work, seeing patients and teaching medical students.
Dr. Terry also works for the Department of Social and Health Services (DSHS) as a medical consultant to the Fostering Well Being Care Coordination Unit, where she provides the family and child social workers with information to help manage the health care needs of children in State or Tribal placement and care authority.
Dr. Terry is the elected 2nd Vice-Chair for the Washington State Medical Commission, whose mission is to promote patient safety and enhance the integrity of the profession through licensing, discipline, rule-making, and education.
Recently, she served for eight years as a board member for Child Care Resources, and wrote the "Ask Dr. Terry" blog for the Children's Trust Foundation. She is married and has three children.