By Melissa Pailthorp, guest blogger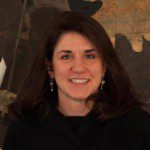 Almost precisely one year ago, my daughter announced that she would not attend the traditional public high school we'd secured for her, rather, she wanted to attend Sierra Summit Public School, one of our state's first charter schools.  I had voted no twice on charters.  I am generally pro-labor.  I'm adamant and actively committed to strengthening public schools through work on the levies campaign and serving on our other school's PTSA board.  My daughter would be giving up one of our city's destination public high schools with its strong academics, robust extra-curriculars and an amazing music program.  I think she'd probably thrive at that school.  She wanted a smaller institution and had found the inadvertent segregation of her middle school offensive and unfair, even if it worked okay for her.  I applauded her sense of justice, but still wasn't sure that her inclination toward this choice was a good thing.
As we dug in, I learned a lot.  All charters in Washington must choose all students by blind lottery to allow opportunity for all.   All charters in Washington must be operated by nonprofit organizations.  They are not by definition anti-union (Washington's charter law prevents this and Green Dot schools, the parent entity of Destiny School in Tacoma, are unionized).  They pay competitive salaries.  The pioneering educational leaders behind these schools are some of the state's most committed, accomplished and well-regarded public school educators in the field.  Authorized charters have specific and aggressive accountability for student progress governed by their contract and consistent with state standards.  Moreover, the school my daughter chose had a proven model that worked for an incredible range of kids across seven different locations in California, evidenced by four-year college acceptance rates of more than 94% year on year.   Project-based and self-driven learning guide the curriculum, not the technology that helps deliver the content, although that technology enables both scale and teaching to individual kids as well as amazing collaboration between teachers across campuses.  My kid could attend a school where all kids – regardless of where they were when they came in the door – would be learning together in ways appropriate to each.  My kid would benefit hugely from truly and deeply engaging in the most diverse student body she's ever encountered.  Having lived in south Seattle most of my life, both watching and participating in the multitude of efforts and machinations to improve struggling, segregated schools, I decided I was comfortable with – and proud of – my daughter's decision to give Summit a go.
Fast forward one year and we find ourselves ensconced in a battle I never imagined would be part of our experience – and which I cannot help but support.  My advocacy is compelled by the constant refrain from political leaders across the spectrum who pledge their focus and devotion to closing the achievement gap, yet we continue to lead the nation in the disparities in our schools, impacting kids today.  It's inspired by incredible academic growth now of many of my daughter's peers who have never felt successful in school, and their caring families showing their commitment to these schools, while some decision makers defer action given the need to eventually (maybe next session) find the solution(s) to McCleary.  I'm appalled that instead of embracing and learning from the pedagogical models that are yielding early, incredible progress with the amazing spectrum of kids at these schools on a financial model that is feasible at public funding levels, we're at risk of leaving a solution for charters on the legislative table.  We need broadly accessible, scaleable ways to successfully educate all our kids well, with consistency and coherence for families…so how can we not support these efforts?!!
It's not fair to ask the kids and parents who simply want this option, one that works for their kids today, to endure status quo and wait for the day when things will be better – unless you're willing to put your kid in the same situation as theirs.  I'm not.