Representatives from the League of Education Voters (LEV) and community-based organizations recently traveled to Baltimore, Maryland, to learn more about the discipline reforms that have been implemented by Baltimore City Public Schools with great success. This is the eighth in the series, Transforming School Discipline: Lessons from Baltimore.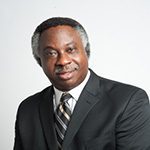 By Dr. Carey G. Anderson, Reverend, First African Methodist Episcopal Church
As a Pastor serving a local congregation in Seattle, Washington, I was greatly inspired to attend a trip sponsored by the League of Education Voters. This trip was an opportunity to interface with school administrators, teachers, and education partners in addressing school discipline and impacting the high school dropout rate in the city of Baltimore, Maryland.
One key observation with the school administrators that spoke with us was the inherent interest that is shown to each student. The model of student management focused on keeping students in the classroom, which included methods such as cognitive reasoning with students, behavior modification, active parental interaction, and the power of making choices.
Another enhancement to ensure student enrollment was management of class size and educational alternatives for education. In short, one school principal shared with our group how a reduced class size dramatically impacts student performance (and the fact that the teachers care); moreover, at the school sites visited, the students actively took part in creating the school decorum and aesthetics. Classrooms at the Paul Laurence Dunbar High School, for example, had been completely renovated, restored, and refurbished. All of these dynamics set a tone of student pride and personal responsibility.
One final note that I must mention is the quality of the LEV staff who guided us on the trip. I found them to be transparent in their desire to facilitate discussions with work groups to develop strategies to enhance learning for ethnic students. For Baltimore, there is a success identity that African American students can identify with as the school administrators and educational leaders are people of color.
I am grateful for the opportunity to have traveled with such a committed group of people from the Seattle area and I am most thankful to the LEV for the privilege to see such inspiring work being done in the public schools of Baltimore with African American students.
Reverend Dr. Carey G. Anderson is the Senior Minister of First African Methodist Episcopal (FAME) Church in Seattle, where he has served since November 2004. At FAME Church, Rev. Dr. Carey G. Anderson has instituted many new ministries such as Youth Explosion, Young Adult Leadership Experience (YALE), FAME Praise Team, Destiny Praise Dancers, FAME Counseling Ministry, and the Martin Luther King Project, which was recently purchased in cash from the Seattle School District the Martin Luther King Elementary School for 2.4 million dollars through a State Appropriations Grant. As the Board Chairman of FAME Child and Family Development Center, Pastor Anderson oversees the Head Start, Early Head Childhood Development Program, which currently serves over 270 children. The Early Child Development Ministry is housed in three vital locations in the greater Seattle area.