Representatives from the League of Education Voters (LEV) and community-based organizations recently traveled to Baltimore, Maryland, to learn more about the discipline reforms that have  been implemented by Baltimore City Public Schools with great success. This is the ninth and last in the series, Lessons from Baltimore: Transforming School Discipline.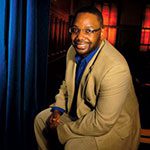 By Tre' Maxie, Member, Washington State Board of Education
I come from a family of educators. My family always valued education, and they set an expectation that I would not only attend college, but that we would also assist others in doing the same. I have been working to improve public education for a long time, so when the League of Education Voters invited me to visit Baltimore to see how Baltimore City Public Schools has successfully implemented equitable discipline reforms, I jumped at the chance.
The issues with gaping disproportionality in how discipline is carried out against students of color, including first-hand experiences as a young student, are not new. But it wasn't until the US Department of Education began investigating Seattle Public Schools for its disproportionality in disciplinary action taken against students of color, particularly toward African American males, that the issue of widespread discipline inequity in schools resurfaced, and it wasn't until I visited Baltimore that I realized how closely the opportunity gap is connected to school discipline.
As I thought more critically about school discipline, my ideas about how it should be implemented began to change. The bottom line is that students can't learn if they're not in school. Washington state took a big step in the right direction when it passed SB 5946, which keeps more students in school by limiting the number of days students can be removed from class and unifies the way school districts collect and analyze discipline data. For the first time, we will know disciplinary measures taken against students, broken down by race, socioeconomic status, and gender.
In Baltimore, what most resonated with me was the commitment to a shared vision and the increase in student achievement simultaneously with a decrease in explosions and suspensions. Even with great progress, everyone was passionate, knowledgeable, and honest about what was working and what still needed work. They were all committed to changing the way school discipline is carried out—parents, families, community members, not just policymakers or administrators. Schools were able to connect with their students' families and moved toward a point of mutual respect and understanding. Implementing restorative discipline resulted in the restoration of relationships at all levels—between schools and their community, teachers and their students, school administrators and teachers and parents.
The trip reminded me of the importance of second chances, the importance of restoration, and the importance of effective student-teacher communication. I returned to Seattle inspired, encouraged, and with a renewed spirit in working toward closing the opportunity and achievement gaps through ending inequitable discipline practices across our state and nation.
In fact, the Washington State Board of Education recently (and unanimously) voted to recommend to the  state legislature that school discipline be considered as an indicator in Washington state's Healthy Schools index. This is an excellent step in the right direction, and I look forward to continuing work on transforming school discipline in Washington state.
Tre' Maxie is an education advocate who has served in key policy and nonprofit positions over the past 15 years, working to eliminate opportunity and achievement gaps based on race and income. He is currently Chief Deputy Assessor for King County and most recently served as the Executive Director of Powerful Schools, a social-profit agency who partners with high-needs pre-school and elementary schools to provide literacy, arts, after school, summer, and family programs that help students to "start strong." Tre' is also an expert in K–12 policy, and currently serves as a member of the Washington State Board of Education. He has a keen interest in developing effective state policies that will end the significant disparities in school discipline for students of color.