By Lauri Hennessey, League of Education Voters CEO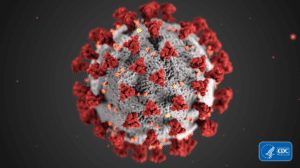 Dear Friends,
By now, many of you have heard that all public and private schools in Washington state will be closed at least through April 24th due to the Coronavirus (COVID-19).
Here at League of Education Voters, our mission is to put students first, "working with families, educators, and leaders to build a brighter future for every Washington student."
How do we do that in today's uncertain world?
First of all: we should not dispute the decisions made by Governor Inslee, Superintendent Reykdal, and local school districts. These decisions are agonizing and not made lightly. We all need to support our leaders in education.
However, there are severe costs. No matter what we do, kids are going to fall behind in the next month because of this health crisis. This will be the first time some school districts try to offer distance learning to all students, and we don't know how it will work, especially for those in grades PreK-5. The ramifications in all of our schools will be huge.
Beyond that, there are other impacts on the families we represent. Many parents cannot afford to take six weeks (or more) away from their jobs, don't have the ability to work from home, or cannot take extended sick leave. What happens to these parents? And what about the kids who rely on free and reduced-price meals? How will extended closures affect our most vulnerable children?
With all of these realities, I find it reassuring to try to focus on what we CAN do. The League will be a clearinghouse of information. Here are a few resources to start off:
The Office of the Superintendent of Public Instruction (OSPI) has published a Novel Coronavirus (COVID-19) Guidance & Resources page for parents and school districts.
OSPI has posted Frequently Asked Questions about school closures.
OSPI has also posted a guide for parents about the virus and what you can do during this time.
A new Washington call center has been set up to answer your questions about COVID-19. If you have questions about how the virus spreads, what is being done in Washington state, and what you can do if you or your family have symptoms, call 1-800-525-0127 and press #
The Washington state Employment Security Department has posted COVID-19 scenarios & benefits available.
Governor Jay Inslee's office has published a COVID-19 resource list for impacted Washington businesses and workers.
The NAACP has published Ten Equity Implications of the Coronavirus COVID-19 Outbreak in the United States.
UNESCO Parent Resources for distance learning: There are many of you who will be able to adjust your schedules and work from home. And maybe you don't want your children to fall too far behind. Recently, the United Nations Educational, Scientific, and Cultural Organization (UNESCO) has provided information for you, outlining where you can get help with distance learning.
Companies across the country are offering free subscriptions to certain online learning platforms, which are compiled in a Google document.
Science Tots is offering free online programs for children ages 3-8.
Special Minds Education Consulting has scheduled free Zoom calls for parents of students with disabilities to provide an open forum to share needs, concerns, and solutions related to our Washington state students who require special education services.
Starting Monday, March 16, Seattle Public Schools will provide lunches for all Seattle Public Schools students Monday through Friday from 11 a.m. until 1 p.m. Find more information here about what is happening at Seattle Schools.
Tacoma Public Schools is planning a drive-through and walk-up meal service starting Monday, March 16 at middle school buildings across the city, running from 10 a.m. to noon.
Also starting on Monday, March 16 Everett Public Schools is planning meal pick-up at approximately 28 sites around lunchtime, with orders placed the day prior using this form. Meals will be free for all kids under 18 – not just students.
The Edmonds School District will be providing free grab-and-go breakfasts and lunches for any child up to 18 years old. Food services are scheduled to begin Monday, March 16 and will be held from 11-11:30 a.m. at Lynndale Elementary, Cedar Valley Community, Mountlake Terrace Elementary, College Place Elementary, and Chase Lake Elementary schools.
The Vashon Island School District has created a page of online resources to help keep Vashon students active and learning until school returns.
Northwest Harvest is also preparing to meet increased need in the community, both from school closures and those that work at heavily-impacted businesses. Their operation has been planning for weeks – but really spun up with news of the widespread school closures
In the Northshore School District, you can request help if you don't have an internet connection.
In Seattle, parents have created a Facebook group you can join (SPS Covid 19 School Closure Parent Survival Page) as a place to get information about child care, wrap-around services, and homework during the shutdown.
How will kids make up the learning? It's unclear at this time as the situation is so fluid. The Superintendent of Public Instruction's (OSPI) office is saying kids should not have to keep up during the period, giving this crisis an equity lens. In other words, Rhett Nelson, Director of Alternative Learning Programs for OSPI said: "It might be better to close the school and make up the days later, rather than offering instruction that excludes some districts." It's important to note that every school is handling this issue differently.
We will survive this. When we do, we will want to look at how we did and look at how distance learning performs (or does not). There will be many opportunities to discuss and learn from the experience, and we hope you will join us in this reflection.
Please know League of Education Voters is here for you. Let us know if you have programs or ideas, leads, or innovative approaches, and we will share them with other parents. Come to us if you have ideas for how we can help or for what is or is not working. If you have resources to share with others, please contact contact us.
We are also here for teachers, superintendents, and school board members in this incredibly difficult time. Whatever decisions you are now making, there are undoubtedly people who disagree. It is not easy and we will not judge you as you try to navigate through this unprecedented crisis.
Finally, on a personal note, here is some wisdom gleaned from a colleague of mine in public health: "Things may not be normal for a while and the faster we accept that and work together, the better off we will be as a society going forward. Listen to the people who are concerned about you and the future. Check on your friends and neighbors. Be prepared to share and help. Think we, not me. That will be our saving grace when we look back later."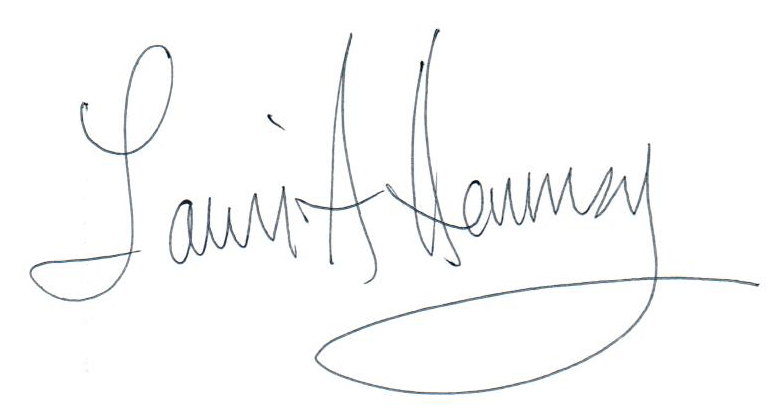 More resources available on our COVID-19 Resources page
Watch our Lunchtime LEVinar with Washington state Superintendent Chris Reykdal
Register for our March 31 Lunchtime LEVinar with 2020 Washington state Teacher of the Year Amy Campbell
Love what we do? Support our work
Want to find out the latest in education news in Washington? Subscribe to our newsletter
Want to learn more about League of Education Voters? Find out here