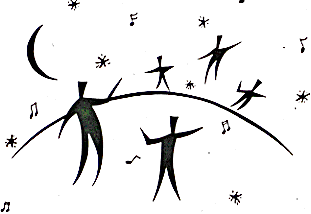 Pat Deming, a music teacher in the Kent School District, wrote this blog post for our edCored series on education funding. If you want to be notified when new content is published in this month-long series, please subscribe to the LEV Blog's RSS feed or once-a-day email digest.
Forty years ago this September, as a first-year teacher in Kent, I started to teach a choral program at Meeker Junior High. At that time education was more fully funded and arts programs were required by the state. Meeker was able to run a seven-period day that allowed students to meet their requirements as well as enjoy their self-selected electives. Students overfilled the freshly-built choir room for five periods a day. Two exuberant classes of seventh grade girls that numbered 65 and 53 combined to make beautiful two- and three-part harmony. One terrific group of 42 seventh grade boys knocked the socks off audiences with their spirited rendition of pieces from Gilbert and Sullivan's HMS Pinafore. A class of 72 eighth and ninth graders was deemed too large for a beginning teacher so the class was split into two periods that came together for performances. Band classes were full, orchestra classes were full, visual arts classes were full. It was even possible for students to take both band and choir if they chose. Many of those students have become today's performers, artists and arts teachers. Kent really prepared them for their future.
(Darren Motamedy was one of those band students at Meeker. He was Kent's Teacher of the Year in 2009 and is a performing artist and composer.)
So why has the choral program at Meeker been driven so low that it has been closed down for the 2011-2012?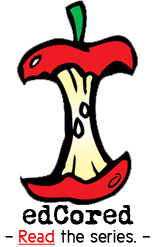 In 1983 when the education reforms seminal document Nation at Risk was published, the writers warned of this happening.
"Over-emphasis on technical and occupational skills will leave little time for studying the arts and humanities that so enrich daily life, help maintain civility, and develop a sense of community. Knowledge of the humanities, they maintain, must be harnessed to science and technology if the latter are to remain creative and humane…"
The cancellation of the Meeker Middle School choir program is yet another unintended consequence of school districts trying to comply with No Child Left Behind law. Administrators spend energy and slim resources working to assess students and raise test scores in only two subjects from the education palette . Year after year, parents see reports on tests that state whether students have made grade level and whether a school has made AYP (adequate yearly progress). Students are removed from elective classes in middle school in order to do double time in math, reading or writing. Is it a wonder that social studies, the arts and science are subjects being left behind? Is it a wonder that students, parents and teachers do not value anything beyond math and reading? When was the last time you saw an award or newspaper time given to students for a great performance in singing or playing an instrument? Is it no longer the goal of the schools to prepare students for their future in anything other than math and reading?
Kent's meager offerings in music and the arts have been rapidly dying out due to lack of a vision and administrative support. Constant cuts in program offerings and not allowing students to take the courses they choose, is about to leave students without an arts program of any kind. This is counter to a large body of research that reminds us that all students do better when they are part of a comprehensive arts program that is supported and nourished. As the sting is taken out of the current federal laws, Kent can be a leader in developing a new vision for students or we must ask the question– What happens when we have no more artists, poets, musicians, social scientists or historians to study? What happens when we have many skilled mathematicians who cannot work creatively or work in community? What happens when we have students writing but cannot express themselves fully?