This blog post was written by Laura Kexel, a music teacher in the Kent School District, for our edCored series on education funding. If you want to be notified when new content is published in this month-long series, please subscribe to the LEV Blog's RSS feed or once-a-day email digest.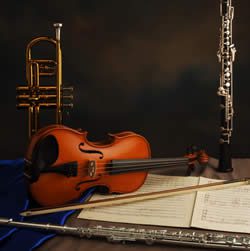 I am an itinerant orchestra teacher. I am currently assigned to eight elementary schools teaching sixth grade beginning orchestra. When I was hired in 2007, I was assigned to five elementary schools teaching fifth and sixth grade orchestra. Every year that I have taught in the Kent School District, not only have elementary band and orchestra been on the chopping block, but the district has threatened to cut all elementary music to save money. Last year, fifth graders lost the chance to start in band and orchestra. The district is desperate for money, and our children are suffering.
I have a Masters Degree in Teaching, yet I spend only three hours a day in contact with students. I make enough money on mileage checks to pay three car payments in a school year.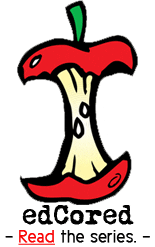 Besides having to fight every year just to keep music alive in elementary schools, we have suffered some pretty devastating cuts. The district owns hundreds of band and orchestra instruments but has cut the repair and maintenance budget to ZERO. Would you buy a house and then never mow the lawn, vacuum, paint, etc.? They have a set maintenance fee for students to rent those instruments – $80 – but if a student has free or reduced lunch, the fee is reduced down, often to a mere $20. This $20 buys two strings (almost) or 1/2 of a new bow or 1/3 of a new case or almost none of a repair when needed for normal wear and tear issues.
Itinerant band and orchestra teachers used to get an allotment to spend on new music. Unlike math or science, we don't have a set of textbooks that the district purchases and adopts every five to 10 years. Our books are purchased by the students themselves, and music is our textbook. We have to share that music, and now that we only teach beginning orchestra and band, we can't use a great deal of what we have because it is beyond the skill level of the students. Our allotment was reduced to ZERO last year and has stayed the same. No new music, despite the changing needs of our students. Are we supposed to write the music ourselves?
Every school principal has warned against making too many copies. Again, I don't have a textbook curriculum. Everything I do is from a photocopy. I don't always have time at every school to make copies for just that school, so sometimes I have to make all the copies I need for the week in one place. I try to spread that around evenly, but I'm not always successful. My schedule doesn't allow me to be. I sincerely hope that I make it to the end of the year without getting cut off.
There are many more ways that budget cuts affect us and our students, but I have to stop here before I let all this wash over me. I need to keep positive despite the tough road ahead, and I can't do that when I dwell on all the bad news. The bottom line is that I teach whoever shows up in my class, whatever their needs. I spend my weekends calling parents to make sure every student has an instrument. I make extra trips on my own time to the district warehouse and music stores to get supplies. I do all of this because someone has to do it, and it is important. I want what is best for my students, and I will do what is necessary to make that happen.