At League of Education Voters, we recognize all of the hard work that you do toward improving public education across Washington state.
We are pleased to announce our Education Advocate of the Month for December: David Cortinas. Read about his education journey in Walla Walla and the Tri-Cities.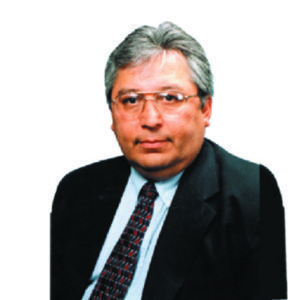 While many issues can divide a community, one thing that can bring us together is wanting what is best for our students. David Cortinas, Owner, Editor, and Publisher of award-winning La Voz Hispanic Newspaper in the Tri-Cities community, is a staunch supporter of students. David kept his community engaged in the Campaign for Student Success, which led to the McCleary school funding deal in the 2017 legislative session, and he has consistently shared information to make the community stronger. He was also one of the first Eastern Washington businessmen who took time out of his busy newspaper schedule to visit with representatives and legislative aides in Olympia to ask that education funding goes to the students who need it the most.
David became involved with League of Education Voters through Tri-Cities Community Organizer Ruvine Jiménez, whom he has known for over 12 years. They served together on the Hispanic Chamber of Commerce and the Latin Business Association, and worked together on boards and community festivals in the Tri-Cities.
David's parents always encouraged him to go to school. "As immigrants who worked on farms, they constantly told me that I'll never get an education if I don't go to school," David recalls. He attended elementary, middle, and high school in Walla Walla, where he was born and raised, and worked in the fields, harvesting onions and other crops.
David went to umpiring school after he graduated from high school. "Since I was 17 years old, I umpired high school ball and college ball," he says. David worked in WIAA hardball, fast pitch, college fast pitch, and even became involved in the local Walla Walla softball league. "I impacted my community the best I could," he adds. After a short term as a professional umpire, David took on other endeavors. He created Hispanic media in 1995 with La Voz in Walla Walla, which he relocated to the Tri-Cities in 1999.
David appreciated the education he received in Walla Walla. "Being in school worked well," he says. "Attendance is important – if you miss, you fall back, and you won't get good grades." However, he wishes he could have furthered his education. David believes he would have become an attorney, but he left his education path when he was offered well-paying jobs. He regrets taking those jobs instead of staying focused on his education. "Being bilingual, there were always opportunities to make money," he says. "I never thought of continuing my education."
When asked what kind of education system he would like to see in Washington state, David says he would like smaller class sizes so that teachers can spend more time with each student. "Students in a large class don't get the attention," he explains. "15-18 students is a good size. Any more than that, it's too big of a class."
David would also like to see teachers receive higher pay. He says, "Teachers paid for their education, and then we can't pay them to teach our kids. We need to do a better job taking care of our teachers."
David appreciates the work of League of Education Voters. "LEV is out there – you're concerned about education, our students, and seeing that money is spent right, "he says. "You have the right concerns. You're trying to find solutions to problems. And that's what I'm about, too."
Love what we do? Support our work
Want to find out the latest in education news in Washington? Subscribe to our newsletter
Want to learn more about League of Education Voters? Find out here