League of Education Voters works with Seattle's South Shore PreK-8 on preschool, social emotional learning, and student supports. This blog series focuses on how South Shore engages students who come from a background of trauma.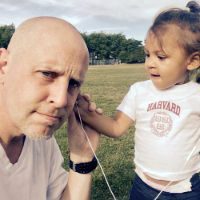 By Justin Hendrickson, South Shore PreK-8 Assistant Principal
Guest Blogger
"Don't reinvent the wheel" is often a mantra heard when discussing education. At South Shore, we believe that this often holds true across the educational spectrum. Many times there are other schools that have thought of, or at least explored, solutions to challenges that our school community faces. At the end of last year, our leadership team began to think about changes for the upcoming school year; it's never too soon to start planning.
Through the connection of one of our teachers, in May we were offered a chance to visit Roses in Concrete Community School, located in East Oakland. A team of teachers, families and administrators traveled to Oakland to visit this school in order to gain a better understanding of what they are doing right. Roses in Concrete is known for a strong social justice lens and serves as a model of how staff genuinely reflect the community it serves through strong and ongoing communication. This school was founded by Dr. Jeff Duncan-Andrade, a well-respected professor, teacher, and speaker focused on critical pedagogy in urban schools.
Our team was scheduled to arrive in the morning, just after the start of school. I had already done an additional school visit (a really early one) and made it to the school first. Upon entering, I was met by two very friendly staff members who had a table set up in the entry. Instead of waiting for a secretary to gain information, I was able to start a meaningful conversation at the entrance table. I quickly discovered that this table is a family engagement strategy the school employs to help with attendance and provide extra layers of student supports. Roses in Concrete staffs a Wellness Table every morning to make personal connections with their families and offer supports, rather than demand explanations or admonishments about the myriad of reasons that students are late. The rest of the team arrived soon after, and we were all taken aback by how different the welcome to the school felt. We all said, "This feels good."
We were also impressed by the way Roses approaches community engagement – authentically listening to community – and we have adopted their Teacher Excellence Network framework to receive feedback on South Shore school practices from our stakeholders. We are now rolling this out in our elementary grades to pinpoint what we are doing well, and also identify areas where our community sees a need for improvement. And we appreciated the arts focus of Roses as a way to engage students in their cultural identity, and also engage community and families through the arts (South Shore is working on an arts vision currently as a result of some of this enlightenment). Throughout our visit to Roses in Concrete, we were able to clearly see how a strong vision by a leader, along with strong community input, can unify a community and staff to best serve their most valuable resource, our children.
When I arrived back in Seattle, our South Shore Wellness team began planning our own version of the Roses in Concrete front door Wellness Table. The team thought that having a counselor at the table at all times made sense for South Shore. We are a school that strives to build and maintain strong relationships, and many of these are born through face-to-face conversations centered on students. We soon created a weekly schedule that allowed both our middle school counselor and our elementary counselor to have rotating days, with other support staff providing additional presence, as well.
This small and cost-neutral shift to create a Wellness Table has transformed how students, families and visitors experience our school. We can now greet many of our most at-risk families in person several times a week to check in, offer support, or just provide a listening ear. This shift benefits our school on many levels. It aligns with our city levy goal to increase daily attendance across all grade levels, it creates multiple organic opportunities for support staff to build relationships with families and the caregivers of our students, and it allows us to proactively intervene when we see students arriving at school without some basic needs being met, whether that be food, lack of sleep, or even just a bit of time with a trusted adult before they head off to class.
Our proactive stance has resulted in increased daily attendance, less morning disruption by students not ready to be included in a class, and even an increased awareness of the plethora of support services we can offer families here at South Shore.
When I think of how we, as a large urban school, can better serve our community, it can never be overstated that the answers are always right there; we just need to ask the right questions. By simply reaching out to other schools, not only in our region but nationwide or even worldwide, we can help remove obstacles that impede learning. The leaders of surrounding schools are doing amazing work, and it is up to us to learn from them. It makes this quote very meaningful:
"Never doubt that a small group of thoughtful, committed citizens can change the world; indeed, it's the only thing that ever has." – Margaret Mead
Love what we do? Support our work
Want to find out the latest in education news in Washington? Subscribe to our newsletter
Want to learn more about League of Education Voters? Find out here