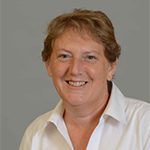 The League of Education Voters (LEV) Board voted last week to oppose Initiative 1351, a statewide class-size reduction initiative on the November ballot.
Our founders authored and passed Initiative 728 in 2000, and LEV has always supported class-size reduction as one necessary, but not sufficient, gap-closing strategy for grades K–3 and high-poverty schools. Nine years later, we endorsed the re-definition of "basic education" developed by our State Legislature, which includes smaller class sizes of 17 in grades K–3 upon which McCleary v Washington is based.
So, given LEV's history and commitment to smaller class sizes, why are we opposing I-1351?
We believe the pathway to providing a high-quality public education for all students begins with identifying and funding what works.
We know there is no single silver bullet that will close the opportunity and achievement gaps for Washington students. We believe I-1351 will preclude our ability to make investments in other proven strategies, such as early learning and college readiness.
High-quality early learning, including preschool and full-day kindergarten, can significantly reduce and prevent gaps in later years. LEV believes early learning is critical to a student's success, which is why we fought, unsuccessfully, to include it in the 2009 re-definition of basic education.
Academic acceleration is another proven strategy to raise the academic achievement for all Washington students. Instead of just catching kids up, it pushes them forward. In Federal Way, the school district increased the number of low-income and minority students taking upper-level courses (Advanced Placement and International Baccalaureate courses) by 2.5 times over a four-year period while holding exam passing rates steady.
As the leader of Washington's only statewide advocacy organization that works to improve public education from early learning through higher education, I know that our state has the people, the resources, and the innovative spirit to create the best public education system in the world. But it's going to take tough decisions from each of us to make it a reality.
This fall, we are talking with policymakers, community members, parents, and educators across Washington to discuss our vision for a high-quality public education system from cradle to career. I invite you to join us.
To learn more or join us at these meetings, please contact our State Field Director Kelly Munn.