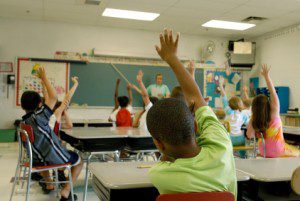 Rachel Powers Carrasco, a counselor at the South Shore School in South Seattle, has been awarded The Philip B. Swain Excellence in Education Award. Presented by the Alliance for Education and funded by family and friends through an endowment, the award was established to honor Phillip Swain, who was a passionate advocate for public education throughout his life.
In her nomination, Rachel's administrators wrote "Rachel Carrasco is a remarkable member of our South Shore family – her exceptional leadership, her long standing relationships with students, families and staff members, and her relentless advocacy for student success reminds her Administrators of the holistic, comprehensive and thoughtful wrap-around services that each child deserves from our schools."
The yearly award is given to teachers and counselors in Seattle Public Schools who are nominated by colleagues, principals and/or administrators in Seattle Public Schools. All winners have taught for at least three years at a school where, for at least two of the past three years, there is a rate of free and reduced-lunch eligibility of 40 percent or higher. Most importantly, the winners inspire a love of learning in students while helping them reach their highest academic potential, and play a leadership role with their peers in fostering a professional learning community, in which teachers are encouraged to learn from one another through coaching, study groups, peer critique and collaborative problem-solving.
The award also includes a stipend of $1,000 to be used for continuing professional development, for travel associated with such development, for classroom projects or for personal purposes. Rachel, along with the other five award recipients, has also been invited to attend the Alliance for Education Community Breakfast.