By Camile Jones, guest blogger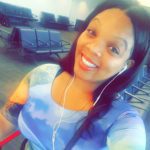 One day, I was browsing the shelves in Seattle's Douglas Truth library when I noticed a cookbook for children with attention deficit disorder and autism. I found it very interesting and useful, being that I was diagnosed with ADHD in elementary school. As I perused the recipes, I noticed that none of them contained sugar-based products, with the exception of the naturally occurring sugars in fresh fruit. I continued to read. Eventually, I was captivated by a quote from a top nutritionist who stated that the first meal we eat in the morning shapes the rest of our day.
Upon reading this, I reflected on my childhood and thought about all of the processed foods that both my mom and school gave me in the mornings, and how I might not have been labeled as a child with ADHD had I received the proper diet. I disagree with society's popular notion that children who have trouble sitting still and/or paying attention in class are inclined to have ADHD, ADD, or any other mental disorder. In fact, I believe that these children are simply reacting to the copious amounts of sugar that they have been fed in their diets. The thought of this intrigued me so much that I did some diagnostic calculations of my own.
What I came up with me made my jaw drop. One cup of syrup has 214 grams of sugar. One waffle has 11 grams of sugar, and a cup of orange juice has 21 grams. That amounts to a grand total of 246 grams of sugar in one-half of an average elementary school meal, which is 221 extra grams of sugar than a growing boy or girl is supposed to consume per day, according to FDA guidelines. This is unacceptable, but before we start pointing fingers at the parents for such glaring nutritional mistakes, we need to look at the reasons why there is such a widespread lack of nutritional knowledge in general. While I do believe there should be mandatory classes to educate the parents, I also believe that the entire American school food system needs to be reformed. As it stands now, unhealthy, sugary meals devoid of nutrients are being dished out to the children who will grow to be the future of America.
After acquiring knowledge about the impact breakfast had on me as a child, I feel that I have a better understanding of myself, and the children that we as adults have the privilege of interacting with. As I continue my studies to become a teacher, I cannot wait to share my thoughts with not only my colleagues, but also with the parents who grant me the opportunity to educate their young: the future parents of the world.
This is why I want to teach.
"The more you know, the more you owe." – Luis J. Rodriguez