By Lizzeth Mancilla
Engagement and Policy Intern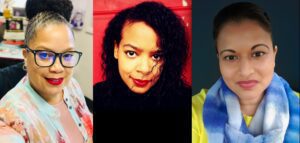 COVID-19 has greatly impacted every aspect of our lives, from working to shopping, our health, and our social lives. However, homeless youth are particularly vulnerable to the effects of COVID-19. The coronavirus disease further burdens these students who don't have a permanent home, a place to take online classes, a support system, reliable internet access, food, etc.
In this webinar, Dr. Avanti Bergquist of the Renton School Board, Principal Jolene Grimes Edwards of Neah Bay High School, and social justice advocate ChrisTiana ObeySumner shared stories, personal experiences, and advice on how to best support students experiencing homelessness.
This LEVinar was co-hosted with our partner Building Changes, an organization focused on supporting students experiencing homelessness. Building Changes works across and within the education, health, and housing systems to address the needs of students and families impacted by Washington state's housing crises. Through research, programming, and advocacy, Building Changes promotes equitable responses to support students and families experiencing homelessness across the state. Read More