At League of Education Voters, we recognize all of the hard work that you do toward improving public education across Washington state.
Meet our Education Advocate of the Month for October: Leo Perales. Read about his experience as a strong advocate for equity in the Tri-Cities and beyond.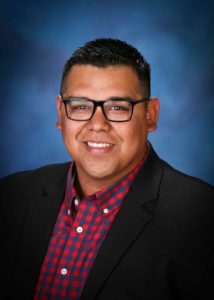 Leo Perales is vice chair of Consejo Latino, he is part of League of United Latin American Citizens (LULAC), and was one of the first community members to join the Campaign for Student Success, the coalition that advocated during the 2017 legislative session for education funding to go toward the students who need the most support. Since 2015, Leo has worked continuously with League of Education Voters Community Organizer Ruvine Jiménez. He is involved in forums and events encouraging community activism to improve the quality of life in the Tri-Cities. He currently manages The Perales Report Facebook page.
Leo was born and raised in Kennewick, Washington, the grandson of migrant workers, and the son of Jennifer and Lloyd Perales, who have family ties to the lower Columbia Valley. He graduated from Kamiakin High School in 2005, and later transferred to Columbia Basin College and eventually Heritage University, where he received his Bachelor's degree in 2012.