By Raymond Fenton
Guest Blogger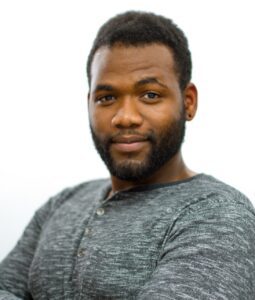 Across Washington state, most students have already completed little over a month of remote learning. As some adjust to this new normal and begin to settle, others are faced with adjusting to a little more than virtual classrooms and limited social interactions with peers. While we endure COVID-19, we are also witnessing, perhaps, the largest civil rights movement in America's history.
As protests for Black lives intensify our focus on race and racism, and the pandemic increases strain on our economy and healthcare system, social inequalities across the nation could not be more visible. So where does that leave our most vulnerable in the education system?
That was the topic of Thursday's virtual event: Racial Equity in Education, where the uniqueness, opportunity, and gravity of this pivotal moment was distinguished. "Now is the time." That was the charge from Brooke Brown, 2021 WA state Teacher of the Year, as she addressed the audience yesterday.
"We have the chance to think of something new, something better," she said, speaking to educators in the room. Brooke believes that teachers are uniquely poised to be agents of change in the education system. She emphasized the positive impact teachers can have on students by using her own daughter's initial frustration with remote learning as an example and urged educators to "confront the fact that educational opportunities are not equal for all our students." She continued, "They haven't been and that won't change until we start to dream and commit to a new way of doing things."
On the way to making systemic change in our education system, Brooke suggested prioritizing and centering marginalized students in their entirety. An approach that addresses students' social and emotional needs, helping them get ready to learn, and shifts focus from punishment to restorative justice. This strategy is sensible, given that early this month New York Times reported that Common Application for college and university admissions will discontinue requesting students' disciplinary history due to "disproportionate discipline rates for Black girls." According to the report, Black girls are similarly, and in some cases, more severely punished alongside Black boys.
But how are our students? Grieving in a way, according to Brooke, or, perhaps, unwell. At least according to Dr. Ben Danielson, Director of Odessa Brown Clinic at Seattle Children's who delivered the keynote.
Social conditions that contribute to being well/unwell
Like Brooke, Dr. Ben is a proponent of a holistic approach to treating racism in the education system. He outlined three social conditions that contribute to being well/unwell. While the following are not medical conditions, Dr. Ben attests that they are nonetheless important, interrelated conditions composite of wellness in young people:
Economic Alienation
Capitalism creates large wealth gaps in our society, thereby defining the rich and the poor. This then leads to incredible differences in privilege. The poor are left to suffer, not because they are poor, but because the wealth gap is so large. The greater the gap, the worse it is for everyone.
Toxic Stresses
Triggers like ACEs (Adverse Childhood Experiences) have the potential to build up over time, increasing greater risk of illnesses at adulthood.
Racism/Oppression
Discrimination deriving from perceived or physical racial or ethnic characteristics/unjust treatment or control, especially when prolonged, negatively affects an individual's sense of well-being.
He discussed the social condition of redlining and drew on personal experiences growing up in Seattle's redlines, including the work and spirit of Seattle's 1963 Central District Youth Club that led a sit-in against then-Mayor Gordon S. Clinton, protesting the city's racially discriminatory housing ordinance. Eventually, the youth club went beyond just race and racism to include gender issues and the plight of other marginalized peoples from the community. This, as he shared, was a great example of the policy practice of 'targeted universalism.' This is where an organization sets universal goals for all groups that are achieved through targeted processes that considers how individual groups are situated within structures, culture, and across geographies.
Dr. Ben contends that change takes root in the resilience of young people who brave spaces where belonging is not assured. This is where real change occurs, in defiant personal acts, much like we see from young people leading today's protests for Black lives.
But is this enough?
Equity Pause/Time-out
Young people cannot be the only agents of change. To this end, Dr. Ben has created the Equity Pause/Time-out. Typically used by surgical teams to confirm the correct patient, procedure, and site is being operated on, this concept is similarly sound for those working in racial equity spaces. Ask yourself:
Are the most impacted centered in conversation around solutions?
What assumptions are we making about the resources and capacities of those affected by this decision?
What might be the unintended consequences of taking this path?
Will this narrow or widen the opportunity gap?
Certainly, the future of diversity and representation needs to be different from what it looks like today. Resoundingly, Thursday's discussion made it clear that leadership must accept and create space for diverse students and teachers who bring their whole selves to the classroom and foster a sense of belonging among them. Now is the time to include the voices and stakeholders often left out of these discussions. Get used to being uncomfortable and ask yourself, "Am I willing to risk my comfort for change?"
A recording of Thursday's virtual event on Racial Equity in Education with Dr. Ben Danielson and Brooke Brown, 2021 Washington state Teacher of the Year, is available here.
See Dr. Ben Danielson's presentation slides here.
The video shared early in the event called Time Has Come Today with young people discussing their experiences in schools is available here.
Listen to our podcast interview with 2021 Washington state Teacher of the Year Brooke Brown
Love what we do? Support our work
Want to find out the latest in education news in Washington? Subscribe to our newsletter
Want to learn more about League of Education Voters? Find out here