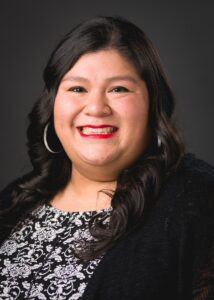 Washington Game Changers with Lauri Hennessey features leaders who give back to our community, drive innovative solutions, and inspire others in making our state more equitable and just. This podcast is a one-on-one conversation with these powerful leaders in a time when we need to hear about more good in the world.
In this episode, League of Education Voters CEO Lauri Hennessey interviews Olgy Diaz, a longtime lobbyist and advocate who is President of the National Women's Political Caucus of Washington. Olgy talks about getting women of color trained and elected, working as a lobbyist during the pandemic, and how to still have hope in a challenging time.
Listen:
Listen on Spotify, Apple Podcasts, or Spreaker.
Watch:
Visit our podcast page for more interviews.
Love what we do? Support our work
Want to find out the latest in education news in Washington? Subscribe to our newsletter
Want to learn more about League of Education Voters? Find out here