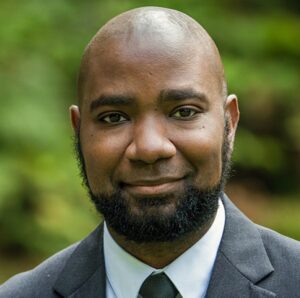 In our Putting Students First podcast, we interview policymakers, partners, and thought leaders to spotlight education policies, research, and practices so that together we can create a brighter future for every Washington student.
In this episode, League of Education Voters Communications Director Arik Korman interviews Nate Bowling, the 2016 Washington state Teacher of the Year and National Teacher of the Year Finalist, about how to engage students during this time of political upheaval, how to help educators and administrators better engage families, and why it's so important to participate in state and local elections.
Listen to Nate Bowling's Nerd Farmer podcast
Read Nate Bowling's Bowlings Abroad blog
Listen on Spotify, Apple Podcasts, or Spreaker
Listen:
Visit our podcast page for more interviews.
Love what we do? Support our work
Want to find out the latest in education news in Washington? Subscribe to our newsletter
Want to learn more about League of Education Voters? Find out here