By Chris Korsmo, League of Education Voters CEO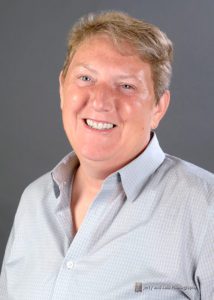 Friends,
As I prepare to leave the League after nearly twelve years, I've had the chance to reflect on our work, our wins, losses, and what lies ahead. I'm incredibly proud of my service to LEV and the kids we work so hard for. This team is talented, compassionate, and committed to improving the lives of our students and families – in particular, those furthest from opportunity. These past dozen years or so have been a tutorial on the changing needs and assets of Washington's students, a slow societal and organizational awakening to the inequities we've baked into our entire system including the education system, and coming to terms with the need to change strategies to match or stay ahead of changing realities. Like all good living things, we've grown and changed, and we think we're more impactful because of that evolution.
We started out 18 years ago focused on K-12 education funding, with the thinking that if we just put enough resources into the system, everything would be all right. We soon learned that money, while important, isn't the only resource we need to consider. And we learned that if we start in kindergarten, we're too late, and that ending at high school doesn't guarantee much in terms of success for kids and families.
So, we expanded our work to change the policy landscape from preschool through post-secondary education. We also expanded our footprint so that we are now statewide and not solely focused on the Puget Sound. And we've looked hard at what kids need to succeed – in fact, we've asked them and their parents, and their teachers, principals, and even superintendents.
You'd be surprised at how aligned some of those priorities are. Parents and teachers alike tell us that they're worried about mental health and that there aren't enough of those resources available to kids. Our kids and families want more access to classes that help them get college credit, so that high school graduation celebrations are as much about what's next as what's just been accomplished.
Everyone is worried about our kids who are experiencing homelessness. Even while the economy booms in places, some parts of the state are experiencing a dramatic uptick in homelessness – something no one, let alone a child, should have to experience. And they need additional kinds of supports that school systems weren't built for.
While I've never been a fan of letting perfect be the enemy of the good, sometimes we let what we can't do or what we don't have prevent us from doing what we can do. If you know me at all, you know that I'm an optimist. I believe that we can do anything we set our minds to – and, more importantly, that kids can do anything.
But they can't do it alone.
So at LEV we are focused on making sure that every kid is college AND career ready when they leave high school. And we're equally as concerned with building the support systems necessary to ensure that they get there. We know just mandating courses and credits isn't going to get the job done. Kids learn at different paces in different ways, and sometimes our systems are too rigid to match up with that variation.
At LEV, we have traditionally done our work through policy. Changes to state and local policies have built important scaffolding for the system of education our kids need and deserve. But that's not sufficient. So we've recently invested in deepening our relationships at the district and school level to better understand how policy works in practice, to identify those exemplars: the folks who are getting it done and done well. And we're digging into our own kind of research so that we can better understand the impact policy does or doesn't have on educational attainment. We won't abandon our policy chops – those are hard-fought lessons learned and skills gained. But we are going to continue to add to our playbook.
I leave this organization with a lot to be grateful for – and proud of. You can take a look at what we accomplished together in our 2018 Impact Report. Together with your support, we look forward to keeping our shoulder to the wheel to create a system where every child receives an excellent public education from cradle to career that provides a pathway to success, especially for our kids furthest from opportunity.
Thank you for your support and for all you've done for Washington's kids. Our work wouldn't exist – and won't succeed – without you.
Love what we do? Support our work
Want to find out the latest in education news in Washington? Subscribe to our newsletter
Want to learn more about League of Education Voters? Find out here