By Kenji Linane-Booey, Spokane Regional Field Director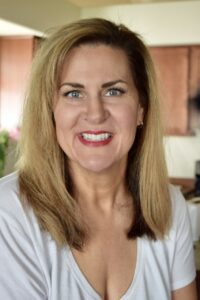 Dr. Suzann Girtz, a professor in the School of Education at Gonzaga University and Spokane Advisory Council member, brought advocacy into the classroom this year with her class, "Policy and Advocacy." Through the spring semester, her students spent time learning the ins and outs of the legislative process in Washington state and how to advocate for issues they feel passionate about.
This class harnesses the power of language and engagement with communities through the lenses of inquiry and advocacy with a focus on action to bend the arc of the universe to become more moral and just. In it, we learn the basis for types of advocacy, advocacy planning, and how to take action based on your plan. Dr. Girtz says, "Throughout we ask you to imagine the possible and consider your role in the world."
During the course of the semester, the class met with League of Education Voters, ACLU Washington, Spokane Public Schools school board members, Spokane City Council members, and regional lawmakers and other stakeholders. All of these partners joined to give insight into a different part of advocacy and policy. I had the pleasure of joining and talking with the class about how to engage with community members and organizations, and about the importance of understanding your role as an advocate.
Many of the issues the students were focused on in this course touched on underserved populations, race and equity, and COVID-19 and school reopening. These conversations led to a lot of personal reflection. One student noted, "My entire life I was taught racism puts people at a disadvantage, but I was not taught what privilege allows in terms of putting people at an advantage in society. I think learning more about this really helped in my growth as an educator." Part of the course was engaging in difficult conversations about the privileges and disadvantages we all have. The students took these conversations head-on. Another student who is hoping to become a teacher found a new passion advocating for bills that will allow "more equity and justice to evolve in and out of the classroom."
By exposing these future educators and professionals to advocacy work, Dr. Girtz helped to engage more educators and professionals in their communities. These students will enter the workforce ready to advocate for legislation they believe in. Thank you to Dr. Girtz and educators like her who push students to engage in their communities and take the extra step to make advocacy a key aspect of their curriculum.
Love what we do? Support our work
Want to find out the latest in education news in Washington? Subscribe to our newsletter
Want to learn more about League of Education Voters? Find out here