At the League of Education Voters (LEV), we believe that all Washington students should have access to a high-quality public education that provides the opportunity for success. All means all. Our recent work to implement a rigorous high school diploma that prepares every student for college and career is a good step in the right direction. But as a recent guest blog post mentioned, 64 percent of foster kids in Washington do not graduate from high school in the first place.
That's why we are thrilled to highlight the work of one of our partner organizations, Treehouse, which works to give every foster kid a childhood and a future. Continue reading for summaries of several Treehouse stories about preparing students for their future and for life beyond high school.
---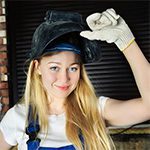 Breaking down barriers for Pamela
Learn about the challenges that Pamela overcame. A troubled student, Pamela worked with an Educational Advocate at Treehouse to turn herself around and excel in school. She graduated this spring and is planning to attend Bates Technical College to study welding.
---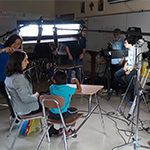 Lights, camera, action: Jayden's job shadow experience
Learn about Jayden, a high school student with the goal of entering the film industry and becoming a cinematographer or director. Jayden had the opportunity to shadow the film crew on set as they filmed Treehouse's year-end thank-you video.
---
Partnering for Jasmin's success: The YMCA's Independent Living Program
Learn about Jasmin, a recent high school graduate, who has faced numerous obstacles, including homelessness, job hunting, and completing her high school degree. Jasmin worked with an Education Specialist at Treehouse and the YMCA Independent Living Program to prepare for living independently and life after high school. Read more
---
My summer internship: Fidel's story
Learn about Fidel's summer internship in his own words, a student who emigrated from the Democratic Republic of Congo as a refugee in 2010. Fidel was offered an internship at Northwest Harvest, and he was so inspired by the organization's work that he volunteered there on his days off!
---