Greetings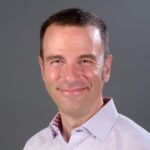 I would like to introduce myself – I'm Arik Korman, Communications Director at the League of Education Voters. I've been on staff since November 2015, and served on the Board for two years prior. I have a son who is going into third grade in public school, and I believe that education, when done right, is the great equalizer in society. I'll be sending you the monthly Education Advocate e-news, and am happy to kick things off by sharing our 2017 Legislative Session Scorecard. The 2017 legislative session resulted in plenty of good progress for Washington's students, but much work remains to be done. Check out our Legislative Scorecard to see how we did on our legislative priorities.
Also, we'd like to thank our generous donors from the second quarter of 2017. We couldn't do our work without you, so if you haven't supported us lately, you can still make a gift today.
Read below for more about our work.
Thanks again for all you do for Washington's kids. We're all in this together.

---
Legislative scorecard
Our legislative scorecard highlights some of our key legislative priorities and the results. We know that the end of a legislative session or the passage of a bill is not the end of our work, but rather a step in a continuing journey to bring every Washington student an excellent public education – from early learning through higher education – that provides the opportunity for success. Read the PDF now
---
Thank you donors!
We are excited about the progress we are seeing for Washington students in 2017. Thank you to all of our donors – we couldn't do this work without you! Read more
---
Team Child on special education in Washington
We sat down with Team Child Legal Services Director David Huneryager to discuss the special education landscape in Washington state, this year's US Supreme Court Endrew ruling and the ACLU's lawsuit against the Office of the Superintendent of Public Instruction, and what would happen if we all believe that every child can learn. Listen now
---
Back to school: teacher resources
As temperatures rise in Washington and August begins, it's one month until students will be back at their desks ready to learn. Teachers are preparing for the upcoming academic year, and we want to highlight some of our favorite teacher resources that can enhance their classrooms and (hopefully) make their lives easier. Read now
---
We're making a new website and we need your help!
Take our short, 9 question survey now to help us build our new website. Thank you!