By the LEV Policy Team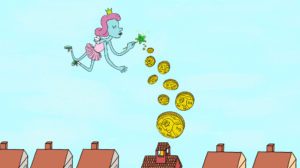 On Monday, NPR published the second installment of the "School Money" series. The series aims to illustrate the complexity of the school funding system and examines how money matters to educational outcomes.
The second installment focuses on one essential question: What difference can a dollar make in our schools? Through examples of various education reform efforts across the country, the article attempts to shed light on the ongoing debate of what matters more—the amount of money spent on education or how the money is spent.
The education funding stories of Camden, New Jersey and Revere, Massachusetts are two examples featured. The article highlights the large amount of money that has been invested in Camden's educational system with limited improvements s in student outcomes. The district's per pupil spending is nearly double the national average, with the majority of the additional funds going towards combating poverty and educational necessities that have been historically underfunded. In comparison, Revere, MA received additional funding and invested the funds in people—teacher recruitment, professional development, new teaching materials and a technology team. And the results? Massachusetts has moved from ranking in the middle of the pack for student achievement to the top.
The objective of these two examples and the other cases that were sprinkled throughout the piece (early learning and investments in English Learner programs), is to demonstrate that while the amount of money does matter, how that money is spent is equally as important. How effective the investment strategies are also depends greatly on the challenges, political landscapes, and needs in each state, district, and school.  It's important to remember that whenever tracking the effectiveness of investments we must start at the beginning and not the end (outcomes). Years of systemic discrimination and oppression become more apparent when we begin to invest in schools and districts that have been underfunded for years. To that point, a couple of years or even decades of more investments, even if they are intentional and targeted, will not fix hundreds of years of inequality overnight. But money matters, especially for low income students. The investments need to be stable and sustained and reflective of community needs.