By the LEV Policy Team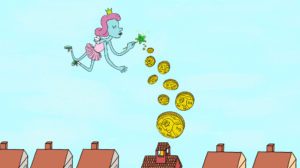 The third and final installment of NPR's School Money series asks the question, "is there a better way to pay for schools?" The piece explores some of the challenges states have faced in school funding, such as the Taxpayer Bill of Rights in Colorado, and three potential areas to change funding systems: property taxes, local control, and federal funding. The article is wide-ranging and does not offer specific proposals for reform. Ultimately readers are encouraged to engage in a dialogue, looking at the different needs of students in schools, and take a common view of students in their states and across the nation to address disparities in school funding.
The property tax section tells the story of Wyoming. In response to a court decision that ordered the legislature to "treat the wealth of the state as a whole," the state increased and redistributed funding for schools, taking property tax revenue from districts with high property values and using it in districts with lower property values. However, while this system provides more funding for districts that cannot generate the same amount of money as wealthier districts, it does not take into consideration student need. This may be one of the reasons that the increase in funding has not resulted in an increase in student achievement. Increased investments need to be targeted to students if additional funding is to impact student outcomes, as we saw here. In Washington, we must be intentional about how we invest the new dollars for McCleary. We cannot simply put more money into a system that is not meeting the needs of so many of Washington's students, particularly students of color and students living in poverty. Systems change and investment need to happen at the same time.
The California local control story offers an example of how resources can be targeted to the students that need them most. California provides additional resources based on student needs at the school level. The principal and the school community, including parents, then decide how to best spend those additional dollars. With this flexibility and local control also comes increased accountability—the principal is evaluated on student achievement, parent engagement, and school climate to ensure that the increased investments are being spent in ways that improve student outcomes. While it is very early in the implementation of California's new funding model, the principles of student-focused investments, school level accountability according to multiple measures, and transparency in the budgeting process are all important considerations as we invest new resources into Washington's schools.
While the NPR series has highlighted that money matters, and more importantly, how we use money matters, it has also illuminated that there is no single fix to the school funding issues plaguing most states. We may learn from the experiences of other states, but as we move forward to address our own inadequate and inequitable funding systems we will have to engage each other to find our own way. We need to view every student in Washington as our own student, not just the student that lives in our district. We must also understand that different students will require different levels of resources to access the same educational opportunities. Increased funding is not by definition equitable funding. We need to invest in every student with the intention of providing equal opportunity to learn, which will require viewing money as a tool, not an end in itself. If we keep the student at the center of our work, we have the potential to leverage the McCleary investments to provide equitable resources based on student needs and to begin to close opportunity gaps.