By Nicole Portillo
Guest Blogger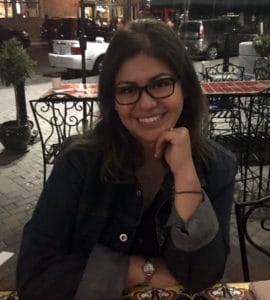 Nicole Portillo is a junior at the University of Washington Tacoma Campus. A College Success Foundation alumna, she now works as a CSF Navigator, peer mentoring incoming CSF scholars. She also works as a sales advisor for Costco in Tacoma. In addition to the State Need Grant, Nicole receives financial aid through the UW Tacoma Undergrad Tuition Exemption and the College Bound Scholarship.
The State Need Grant has helped me overcome many obstacles in my life. Without the grant, I wouldn't have been able to attend school, let alone be able to manage to pay for school.
I am a DACA recipient, which already creates many barriers when searching for scholarships because you must be a U.S. citizen to even be eligible, so I really don't get much access to scholarships due to my status. My parents and loved ones have been my support to push through anything that comes up in my life, because every problem has a solution. The State Need Grant gives me the advantage to pursue my dreams, and provides a boost in life that everyone needs.