By League of Education Voters Policy Team
We believe students come first. We are focused first and foremost on meeting the needs of every student.
We are dedicated to designing an equitable education system that serves all students based on their strengths, supports their needs, and provides the resources they need to be successful.
We are committed to working to close gaps experienced by historically and systemically underserved students— including students of color, students in poverty, students qualifying for special education services, students learning English, and students impacted by trauma. We believe this will lead to all students experiencing greater success and reaching their full potential.
PROBLEM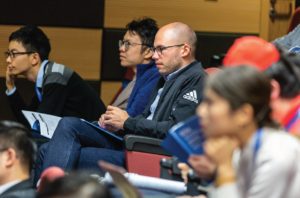 18,000 State Need Grant eligible students attending Washington higher education institutions are not currently receiving a State Need Grant because the program has not been fully funded by the legislature.
OPPORTUNITY
The legislature established the State Need Grant (SNG) fifty years ago to increase access to higher education for low-income students. Although the SNG annually funds almost 70,000 students, the underfunding of SNG left 18,000 eligible low-income students unserved in each of the last seven years.
Over ten years ago, Washington established the College Bound Scholarship that provides financial aid to students from income-eligible families who sign a pledge in middle school that they will earn a GPA of 2.0 or higher in high school and have no felony convictions (1).
Both programs cover a portion of the cost of attendance leaving students to cover the rest of the costs via family contributions, loans, or jobs. As of 2012, the average SNG award covered 12% to 35% of the cost of attendance. On average, students cover between 14% and 28% of the cost through loans with the rest of the costs of attendance being paid through other types of aid or family and/or student-generated sources. Read More