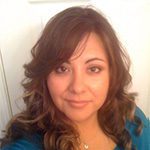 Earlier this month, a study from the University of Washington examined ways that immigrant parents could become engaged in their child's school when traditional methods are barriers to their involvement.
That study resonated with League of Education Voters (LEV) Community Organizer Micaela Razo, who has done much of the work mentioned in the study—both as a parent and as an organizer—by engaging parents in migrant families in eastern Washington.
We asked Micaela to tell us about her experience engaging parents in their child's school, and she told the story of creating the first Spanish-speaking PTA in Washington state, formed two-and-a-half years ago in Grandview, and how she got there.
I became an advocate for my child when he was very young. We were living in one of the wealthiest school districts in the area and the PTA lived up to the stereotypes you hear about—that it's just bake sales and fundraising.
But I was finding that I had to navigate the maze of school bureaucracy and learn to advocate for my child all on my own, so I decided to infiltrate the bake sales. I was the first parent of color to join the PTA. (more…)