(Why Washington's May 17th Supreme Court Oral Arguments Matter)
By Bing Howell, Chief External Affairs Officer, Washington State Charter Schools Association
Guest Blogger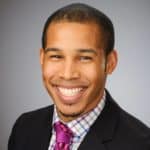 I remember reading the disheartening news about the Washington's state Supreme Court decision to overturn the legality of charter schools in 2015 from afar. I was aghast.  At the time, I was living and working in the K-12 education space in Baton Rouge, Louisiana, but I was closely following the developments in Washington for several reasons:
Public opinion had spoken in favor of charter public schools: Washington voters had passed Initiative 1240, an initiative designed to establish a charter public school sector in Washington.
Washington's charter law was strong: Washington legislators had taken advantage of the 41 other states that had authorized charters to create best-in-class statutes and regulations to govern charter schools and their growth across the state.
There was strong demand from parents, who were expressing the urgent need for high-quality public school options for their children: Over 1,000 students and families eagerly enrolled to attend new charters in Seattle, Tacoma, and Spokane.
High quality school leaders were leading the movement: You would be hard pressed to find any state in the country starting off with a stronger group of pioneering leaders than in Washington. An army of educational leaders from across the state and country joined forces to make a bold vision for Washington's new public school sector a reality.
These seemed like the right conditions for a strong charter sector that would respond to Washington's educational inequities and provide struggling students with new, high-quality, and innovative school models… Read More