By Kelly Munn, League of Education Voters State Field Director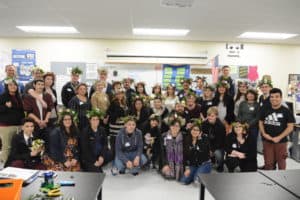 There are schools all across this state that are making dreams come true for their students.
I had the opportunity to visit one of these schools.
New Horizons is an alternative school in Pasco. They serve juniors and seniors who are on a different journey towards graduation, perhaps a slower journey, perhaps a more thoughtful journey, perhaps more zig and zag, alternative.
The students come from all kinds of backgrounds, but what they have in common is resilience, life experiences that have matured them, and despite so many obstacles, they are determined to meet their life goals. This school is helping to get them there.
The staff surrounds the students with a sense of belonging, a sense that they contribute to their education community, that each of them matters.