Representatives from League of Education Voters and community-based organizations recently traveled to Baltimore, Maryland, to learn more about the discipline reforms that have been implemented by Baltimore City Public Schools with great success. This is the fifth in the series, Lessons from Baltimore: Transforming School Discipline.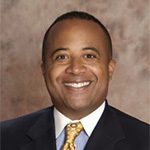 By Tony Moore, Member, Federal Way School Board
The problems of the world will be solved by our future generations.
But when you look at where our kids are ending up, it's clear that we are failing many of them. Our country has made a practice of punishing rather than nurturing our young, and it shows—in our school discipline practices, and in how we imprison so many of our citizens. Americans make up just five percent of the world's population, but American jails hold a quarter of the world's prisoners. Of those prisoners, nearly forty percent are African American, even though African Americans make up just thirteen percent of the United States population.
Many of the people in our prisons got there by way of archaic school discipline practices and the school-to-prison pipeline. To change this trajectory, we need to reform our school discipline practices. From there, we can work on solving the problems in our prison system and rebuild our communities so that everyone has a chance for success. (more…)