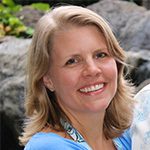 By Marta Burnet
How can I help my child do better in school?
That's a question many of us grapple with as parents—and one that was raised at a recent Spanish curriculum night offered at Apollo Elementary School in Renton. It's a question that becomes even more daunting for parents who do not speak English.
Taking action to help your own children does not, however, need to be insurmountable. That's why the Apollo PTA has spent the last year-plus finding ways to overcome barriers for these families and welcome their involvement in their children's education.
As a part of our PTA goal of broadening family involvement, we devised three objectives:
Increase native language (L1) materials available to non-native-English-speaking families.
Make L1 resources about Apollo available.
Engage families, so that we can answer questions, spread resources, and get feedback.