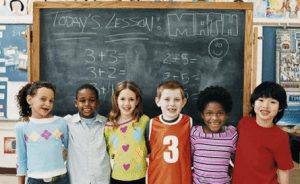 In McCleary v. State of Washington, the Washington Supreme Court ruled that because the state government is not providing sufficient education funding, it is violating the state's constitution. Further, the Court found that inadequate funding from the state is leading to inequalities and disparities between wealthy and poor school districts, because some districts are only able to raise a fraction of the money through local levies as other districts, despite having a higher local levy tax rate.
The Court has ordered the state to address this issue by increasing education funding and reducing reliance on local levies to pay for teacher salaries and other basic education essentials. Estimates say that complying with the Court's decision will require the state to spend an additional 1.5 – 2 billion dollars more per year on public education.
Resources that will help clarify the debate over education funding:
What You Need to Know about the 2017 McCleary School Funding Agreement (blog)
What You Need to Know about the 2017 McCleary School Funding Agreement (webinar)
Glossary of Key Education Terms
See how much Washington state spends per student in your district
Side-by-Side of Education Funding Proposals
LEV's Perspective on the Latest Supreme Court McCleary Response
Our view on McCleary opportunities:
Rethinking Our Education System
Teachers: The Most Important Part of Our Education System
Every Student Needs an Effective Teacher
Great Teachers Need Great Preparation
Student Supports, an Integral Component of Basic Education
Presentations on education funding by the LEV Policy Team:
TVW: League of Education Voters McCleary Presentation (November 18, 2016)
I Can See McClear-ly Now: A look at the education funding debate in Washington, gives you an in-depth look at how we got where we are today.
We Can Work it Out: A long and winding road to funding basic education, covers whether our current education funding structure is fair and whether the system benefits all kids.
Other resources:
LEVinar on The McCleary Task Force: What to Expect Archived Recording | Presentation Slides
McCleary Education Funding Task Force Duties and Responsibilities
Senate Bill 6195, which created the Education Funding Task Force
Our view on NPR Education's School Money series: Part 1 | Part 2 | Part 3
A summary of our November 2016 field trip to California, Education Funding Takeaways from California