By Jene Jones, Government Relations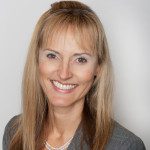 Great things happened in Olympia for kids this year. Monumental things. And I'm going to celebrate here. So if you want to fill up your emotional bucket with some extra happy today, read on.
After unprecedented funding investments in schools last session, and new money pre-spent before legislators arrived this session in Olympia on necessary emergencies such as wildfires and unexpected prescription drug costs for WA residents, "manage your expectations" was the refrain to all advocates.
We didn't. And our kids were prioritized. I'll provide proof. In case this is as much extra 'happy' as you need today and you don't need details before moving on, I am going to say thank you first. Thank you to the hard working legislators who balance the weight of so many issues – present & future. Thank you to the community members who told stories of their kids and talked about their dreams in Olympia. Thank you for listening, acting, and collaborating. Tim McGraw sings "always stay humble and kind." I witnessed a lot of humanity this year in the halls and offices of the Capitol. This is the result:
For our littlest learners, additional money was invested in family child care providers so that the teachers can improve the quality of facilities and curriculum offered our precious preschoolers, thus assuring they are ready to thrive in kindergarten.
For our K-12 kids, we now have money to make sure we will no longer be suspending or expelling students for discretionary offenses, and will have better statewide data on demographics of kids to make sure the system is working to keep all students on-track and in school. This will happen in part through new discipline frameworks and trainings which are being developed sensitive to culture and positively supporting all students' growth. Social Emotional Learning is a proactive way to reduce stress and behaviors associated with it, leaving teachers more time to teach, and students more time to learn. Pilots are being tracked statewide.
In addition, policy was passed aimed at providing in-school support for foster youth, including better information sharing with schools and more adult support to help students navigate frequent changes in school buildings. Our homeless student population is getting increased identification for schools, which will help with in-school support for learning and community partnerships for family housing stability. The early data from Tacoma housing/school partnerships shows fantastic academic gains for these students as well as an increased percentage of family member employment. Grants for 15 school districts are now available.
In the individualizing learning and choice bucket, we also re-approved (3rd time) charter schools. Charters are one piece of the puzzle of allowing innovation and flexibility to schools so that kids' needs and academic growth stay at the center of the conversation. These non-profit public WA charter schools are operating under the top 5 most rigorous state accountability laws in the US.
Finally, and for the first time, near vision screenings will be offered when distance vision is tested in elementary and middle schools statewide. Seeing the numbers and letters on a page correctly dramatically increases academic potential. Duh. This was 17 years in the making, and the victory for kids happened this year.
In higher education, a new college savings plan for families passed as an alternative and addition to the GET program. Another law now assures that higher education students who have learning accommodations will no longer have to wait up to 6 months for those accommodations to start, which provides every student what they need to be successful right away. Yes!
Additionally, more money was allocated to get the students in teacher prep programs scholarships for high-need teaching positions. Test fees for teacher candidates can now be waived, and a central data system is being set up so that districts can see what teachers are out there applying for jobs in Washington. When beginning teachers get to schools, there is now money for peer mentor programs to support teacher quality and retention. Retired teachers are also now allowed to be re-hired as substitutes, which will help the shortage and assure students continue to learn even if their teacher is not in the building that day. And new money is available to train the classified staff who also work with groups of students, so that they have the tools to be a part of the core teaching team.
I have more good news. Next session amazing things will happen for kids. The work has already begun to provide ample opportunities for every student to have a meaningful and personalized learning experience. More options. More choice. More student understanding of how what is learned leads to a successful, prosperous future while raising up WA communities and finding new ways to make WA businesses thrive. That's my North Star. We will get all kids the tools they need to discover their passions and proudly take leadership in growing WA. That vision keeps my bucket full. Tim, I'll add one word: "always stay strong, humble, and kind."