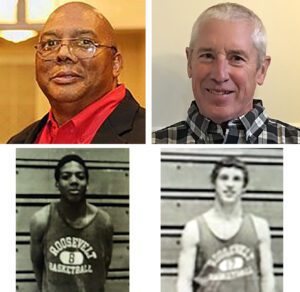 Washington Game Changers with Lauri Hennessey features leaders who give back to our community, drive innovative solutions, and inspire others in making our state more equitable and just. This podcast is a one-on-one conversation with these powerful leaders in a time when we need to hear about more good in the world.
In this episode, League of Education Voters CEO Lauri Hennessey talks with Joe Hunter, Jr. and Tony Allison. They were classmates at Roosevelt High School fifty years ago. But looking back all of these years later, they and many of their peers realized we have not progressed in truly creating schools that are equitable. They created RARE (Roosevelt Alumni for Racial Equity) to give parents and community members everywhere – not just at Roosevelt – a chance to face these difficult issues together, creating a documentary and participating in discussions such as this one.
Listen:
Listen on Spotify, Apple Podcasts, or Spreaker.
Watch: