League of Education Voters works with Seattle's South Shore PreK-8 on preschool, social emotional learning, and student supports. This blog series focuses on how South Shore engages students who come from a background of trauma.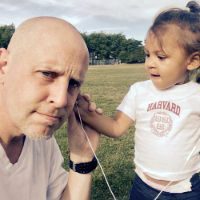 By Justin Hendrickson, South Shore PreK-8 Assistant Principal
Guest Blogger
"Don't reinvent the wheel" is often a mantra heard when discussing education. At South Shore, we believe that this often holds true across the educational spectrum. Many times there are other schools that have thought of, or at least explored, solutions to challenges that our school community faces. At the end of last year, our leadership team began to think about changes for the upcoming school year; it's never too soon to start planning.
Through the connection of one of our teachers, in May we were offered a chance to visit Roses in Concrete Community School, located in East Oakland. A team of teachers, families and administrators traveled to Oakland to visit this school in order to gain a better understanding of what they are doing right. Roses in Concrete is known for a strong social justice lens and serves as a model of how staff genuinely reflect the community it serves through strong and ongoing communication. This school was founded by Dr. Jeff Duncan-Andrade, a well-respected professor, teacher, and speaker focused on critical pedagogy in urban schools.