League of Education Voters works with Seattle's South Shore PreK-8 on their preschool, social emotional learning, and student supports. This blog series focuses on how South Shore engages students who come from a background of trauma.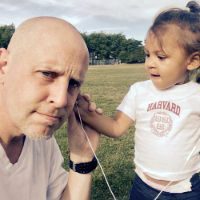 By Justin Hendrickson, South Shore PreK-8 Assistant Principal
Guest Blogger
Attendance matters. That is a common saying in education these days, and research backs this up. Studies have shown again and again that students with fewer absences achieve at higher academic levels. In fact, a recent study looking at young children found that absenteeism in kindergarten was associated with negative first grade outcomes, such as greater absenteeism in subsequent years and lower achievement in reading, math, and general knowledge.*
At South Shore, we have been working hard to build systems that are able to quickly identify students with academic concerns by triangulating several sets of data including absences, tardies, and office referrals, as well as teacher concerns. We then begin building individual plans to address these concerns through a relationship stance; we build support rather than assume ill intent and move in a punitive direction. What we have found over and over is that there are many reasons that students are missing school. Some reasons include transportation, lack of childcare for siblings, illness in the family, or in some cases, severe anxiety in students.